GPM - Board member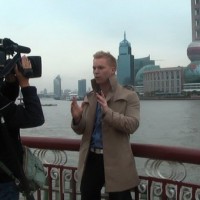 Tom
Director - Producer
Tom  is living in China and has build up a career as an Actor in Chinese movies (like Feng Shui) and TV host for CCTV News program Rediscovering China  and China Insight .
Tom did interview European Captains of Industry, Politicians , International Celebrities and members of the Royal Families  for CCTV.   As Producer he was in charge for several Shows during the World Cup Soccer as also during the Shanghai World Expo and did special shows for CCTV and BTV .  He covered for CCTV the Shanghai Film Festival and was in charge of Concert Tour recordings of famous International Artists such as Michael Bolton.
His latest project is the real life show Show Me China , a must see !!